We provide

expert HR advice
and consultancy to help protect
you and your business
Request a call back
Simply leave your details below and we'll call you back as soon as possible
Practical and professional HR services and Employment Law support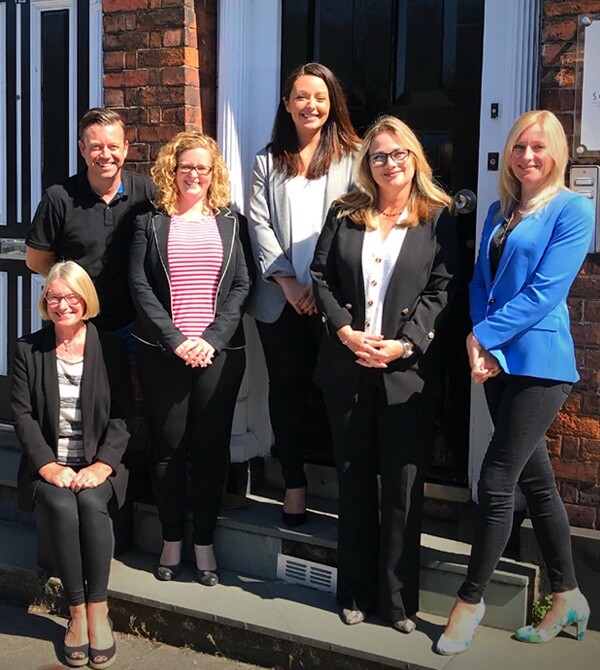 At Solutions for HR we provide practical and professional outsourced HR services and Employment Law support to businesses in Manchester, Bolton and the North West, regardless of size or sector.
We deliver flexible and hands-on HR outsourcing and HR advice when it is needed, ensuring compliance with employment legislation and a best practice approach to people management and development.
We are a leading Manchester and North West HR company specialising in HR outsourcing and consultancy.


Hire, retain and develop great employees.


Manage difficult employee issues.


Optimise employee performance and commitment.


Protect your business from employment tribunal claims.


Implement contracts of employment, policies and procedures.


Restructure for improved commercial benefit.


Manage redundancy or TUPE scenarios.
Our Corporate Values are the focus in everything we do

Solution Driven
Focus on the solution
Tailor made advice
Timely and responsive

Supportive
Listen and understand
Being there to support you
Give you options

Expert Knowledge
Keep abreast of legal developments
Up-to-date HR knowledge
Insightful and innovative

Effective Relationship
Credible and trustworthy
An extension of your business
Deliver over and above your expectations

Commercially Focussed
Sound Judgement
Limit risk
Cost effective

Need employment advice?
"Solutions for HR have been a supportive and effective partner to Financial Options Group for a number of years. The team carries out all the functions you would expect from an in-house HR department. At a transactional level, they manage our admin and process orientated HR including contracts and policy writing. When managing HR and employment law issues such as performance management and termination they offer a no nonsense and solution driven approach."


Sarah Kendell, Operations Director, Financial Options Group, Bury, Lancashire.
"Keeping track of employment legislation, best practice and human resource issues can be a real headache but Solutions for HR provide practical and effective HR support when we need it, freeing up our time to concentrate on our business. Not only are they experts in employment law but Jane and the team have helped us develop a successful values based people development strategy to help us take our business forwards."


Sue Benson, Managing Director, The Market Creative, Manchester
"I have worked with Solutions for HR for almost 4 years now. We are a relatively small charity which employs 40+ people. We are not big enough to have in house personnel staff but are big enough to value the staff we have and want to operate within the law and be seen as delivering best practice in all areas. Solutions for HR are always on hand to provide help whether that be a quick consultation or legal advice. They have supported us in a variety of circumstances including proposed changes to staff contracts, TUPE, recruitment, disciplinary action and developing the employee handbook. In all cases the team at Solutions for HR are helpful, thorough and responsive. They are a vital element of my "team"."


Maura Jackson, Chief Executive Officer, Bolton Young Persons Housing Scheme, Bolton, Lancashire.
"Having immediate access to professional and practical HR and employment law expertise is a must in today's legislative climate and Prestolee Multi Academy Trust have used the services of Solutions for HR for a number of years. They are solution driven, solving difficult issues such as absence management and termination in a supportive and credible way. Employment law is a concern for all organisations and working with Personnel Solutions has proved to be a cost effective and invaluable asset to the smooth running of our schools."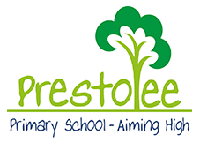 Mike Govier, MAT Business Manager and Director, Prestolee Multi Academy Trust, Manchester.
"We have used Solutions for HR for over 15 years. Their professionalism and guidance have been invaluable when dealing with difficult HR situations. Many companies our size need a company like Solutions for HR to support them in an area that can eat into management time. Having Jane and the team helps us focus on our business and ensures that we are meeting our legal obligations."


Kieran Rafferty Director, RaKem Limited, Bury, Lancashire.
"Solutions for HR have been providing us with high quality HR support for several years. They use a professional, common sense approach and are always on hand to advise us from attending meetings to providing procedural guidance I would not hesitate to recommend them to others."

Nathan Malam, Director of Finance and Operations, Social AdVentures, Salford.

The recent case of Mackereth v the DWP (DWP) and Advanced Personnel Management Group (UK) Limited 2022 looks into the topic of discrimination based on an individual's gender-critical beliefs and provides further clarity into the area.In the case of...
read more

Always contactable , first class advice , a rare situation in these days. No hesitation in recommending

We were recommended and introduced to Solutions for HR by a mutual client - We couldnt be happier with the service from initial engagement and onboarding to them now being part of the daya to day business. Incredibly responsive and knowledgeable. Spot on!

Very good service from jane and her team Would thoroughly recommend them.

Having a professional HR company to call upon whenever you need help or advice is essential these days. Solutions HR have proved to be a great resource for us, their friendly and professional manner is second to none. Nothing is too much trouble for the team, any concerns or issues we have are taken on board and dealt with professionally and in a timely manner. The regular monthly informative email we receive is well presented and full of up to date useful information. They offer great HR software (Breathe HR) at an affordable price, once you use it you will never want to be without it. If you are looking for a dedicated team of HR professionals then look no further, give Solutions HR a call, I'm glad we did.

Neale Hayward-Shott
18/05/2022
We've been using Solutions for HR for several years now. CHASE International isn't large enough for our own dedicated HR person so it's good to have a team that we can call that we have confidence in.

A lovely and professional company. Very knowledgeable!

Solutions for HR have dealt with every enquiry quickly and efficiently, which is important when you are a SME. I would thoroughly recommend them to anyone that doesn't have their own HR department

Massimo Picariello
13/05/2022
Solutions for HR have helped us tremendously over the years. Very professional, friendly and very knowledgeable.

Over the last few year, Solutions for HR have been a vital resource. They have been extremely helpful and supportive and provided us with all the advice and assistance we have needed. All enquiries are responded to very quickly which is great as this really helps resolve situations quickly. The newsletters are really handy, allowing us to stay up to date. Highly recommended. Thank you to Jane and the team

Great advice in a timely manner - I would certainly recommend